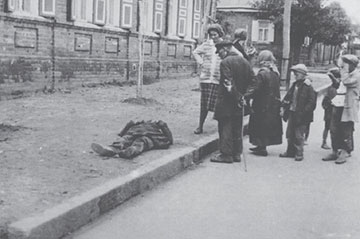 HISTORICAL PHOTOGRAPHS OF THE HOLODOMOR
Historically accurate images taken during the time of the Holodomor within what was the borders of Ukraine for that time. There are only so many of those photographs because camera's were rare in Ukraine, and those that had camera's more than likely had them confiscated. Most of the images were taken by foreigners who snuck into the country to acquire a true accounting of what had taken place. Soviet Russia otherwise had their boarders closed to anyone with an interest in reporting, and needed special permission and guides to do so.
View gallery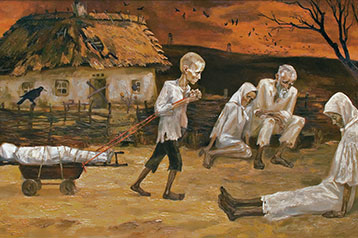 COMMEMORATION ART
The gallery present art produced in commemoration of the Holodomor. These are works of art depicting what the artist felt ought to be represented and commemorated of the Holodomor.
View gallery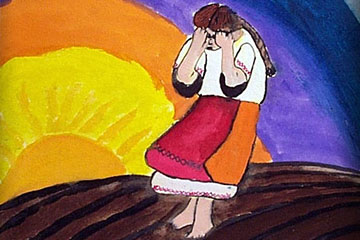 STUDENT COMMEMORATION ART
This is art produced by young school students, it was done as part of a larger activity to teach students about the Holodomor and the art done was part of a final reflections project.
View gallery