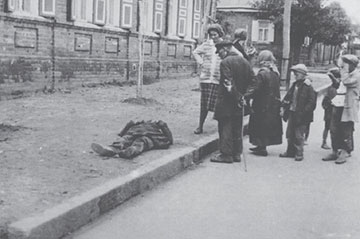 These are historically accurate images taken during the Holodomor within the borders of what was at that time Soviet Ukraine. Some are photographs staged by Soviet officials. Cameras were rare in Ukraine and were often confiscated by the authorities, thus, few photographs of this period exist. Most of the historical images were taken by foreigners who snuck into the country to seek true accounts of what was taking place. Soviet Ukraine's borders were closed to anyone with an interest in reporting and special permission and guides were required to travel within its borders. In 1933, the Foreign Ministry began requiring correspondents to submit a proposed itinerary before any journey into the provinces could be undertaken; all requests to visit Ukraine were refused.
View gallery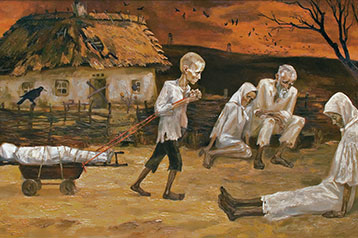 The gallery present art produced in commemoration of the Holodomor. These are works of art depicting what the artist felt ought to be represented and commemorated of the Holodomor.
View gallery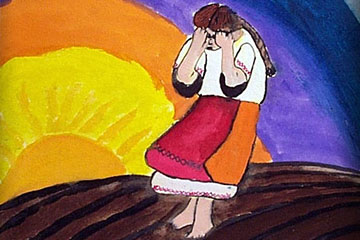 This is art produced by young school students, it was done as part of a larger activity to teach students about the Holodomor and the art done was part of a final reflections project.
View gallery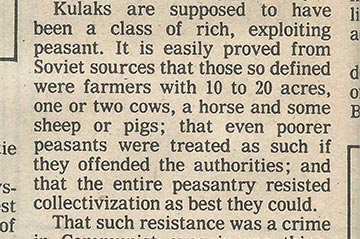 These are newspaper articles that have been pulled from the UCRDC archives, scanned and transcribed so that students can use them as sources for media interpretation assignments.
View gallery